Fair Use Notice: I am NOT a member of ICF. The discussion here is to compare and contrast the ICF Core Competency Model, with other models already extant, before the time of the formulation of this model.
PICK AND CHOOSE FROM THESE MODELS, WHAT WORKS BEST FOR YOU.
DO YOU WANT TO DEVELOP YOUR SKILLS AS A PROFESSIONAL LIFE-COACH? Focus on developing your "Coaching Core Competencies" These models can be useful in developing your own Life Coaching Skills.
DO YOU WANT THE ABILITY TO HELP OTHERS MAKE DRAMATIC, LASTING POSITIVE CHANGES IN THEIR LIVES AND CAREERS? Focus on developing your own "Coaching Core Competencies"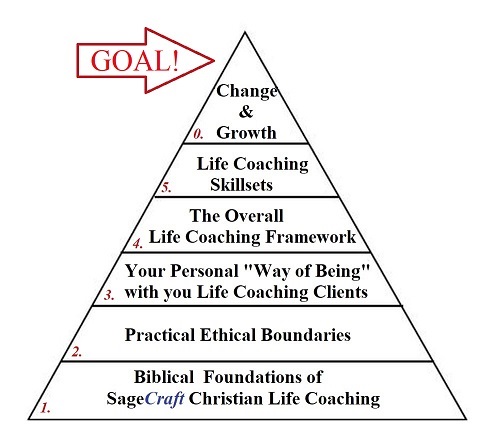 Every profession (or PARA-Profession) has certain areas in which you must become COMPETENT. These areas are considered to be the CORE of what makes up the profession. They are central to that Profession's practice. It defines "WHAT YOU DO".
For Example Core Competencies are what distinguishes a Police Officer from a Fire-Fighter. Because of the nature of a Police Officer's job, He is required to be competent, in a completely different set of skills (and Tools) than a Fire-Fighter.
There are specific "Core Competencies" that define the profession of a Police Officer. A Police Officer must know how to use various tools: Defensive Tactics, High-Speed Pursuit driving, Criminal Law and Evidence, Handcuffs, and as a last resort to protect life, Firearms.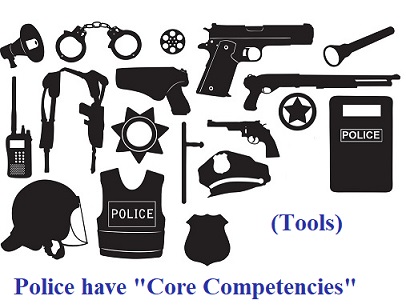 There are specific "Core Competencies" that define the profession of a Fire-Fighter. A Fire-Fighter has tools. He or She must know how to drive a fire truck, deploy and use high-pressure water hoses, determine specialized fire fighting tactics and tools to use when fighting a wood fire, an oil or gasoline fire, or an electrical fire.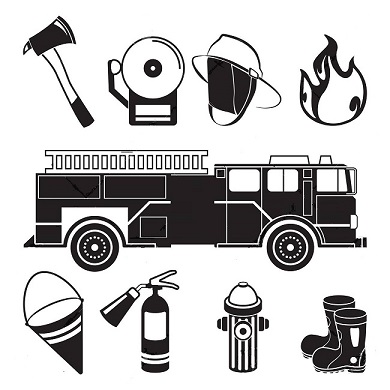 There are specific "Core Competencies" that define the profession of a Life Coach. The Life Coaching Function is no different. A Life Coach's tools are conversational. There are many professional organizations, around the country that work to "define" and Professionalize the Coaching function. Example:
The International Coach Federation (ICF) is one major organization of Coaching professionals that sets advisory standards. The ICF Defines the Core Competencies, and it holds its active members to these standards. According to this leading group, there are 11 such "Core Competencies" that define the generic Coaching function. These are not new and can be used to guide your own Life Coaching Skill-Development.
THESE "CORE COMPETENCIES" FOR COACHING ARE NOTHING NEW! THEY'VE BEEN AROUND FOR CENTURIES!
The Competencies are taken from many different disciplines; most often: Motivational Psychology, Counseling, Organizational Development, Management & Supervisory Development, Human Resources, Sales Training, Sociology, Critical Thinking, Problem Solving, and Decision-Making. CHECK OUT THIS RECENT DOCUMENT FROM ICF:
NOW : ICF CORE COMPETENCIES – WITH MY NOTES:
These Core Competencies are not unlike those skills required of a Professional Counseling Psychologist. Although to be clear, Life Coaching and Psychological Counseling are very different in both their areas of responsibility and level of skill required to function effectively.
The skills of the Coaching Professional often DO overlap with the generic skills of Pastoral Counseling, Psychotherapy, and even those for working with Substance Abuse. Here's the brief version of the PDF:
ICF Core Competencies:
Setting the Foundation
1) Meeting Ethical Guidelines & Professional Standards 2) Establishing the Coaching Agreement
Co-Creating the Relationship
3) Establishing Trust & Intimacy with the Client 4) Coaching Presence
Communicating Effectively
5) Active Listening 6) Powerful Questioning 7) Direct Communication
Facilitating Learning and Results
8) Creating Awareness 9) Designing Actions 10) Planning & Goal Setting 11) Managing Progress & Accountability

ICF Core Competencies:VIDEO SERIES:
THESE CORE COMPETENCIES FOR COACHING ARE NOTHING NEW! THEY'VE BEEN AROUND FOR DECADES!
In 1965, a Psychologist named DOWNING (below) synthesized what he called: "8 Essential Elements of the Counseling Process". It doesn't take a great leap of the reasoning to see that this generic process can be readily be adapted to the Life Coaching Process. Check out the image below:
EVERY SITUATION WHERE THE WORD "COUNSELING" IS USED, ONE CAN SUBSTITUTE THE WORDS "LIFE COACHING", AND YOU'D HAVE A GOOD FIT: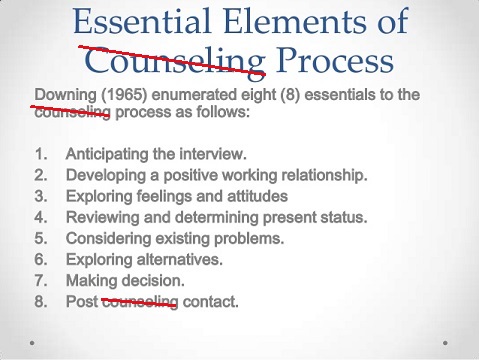 If you compare these elements with the ICF Core Competency Model, there is tons of overlap. You will also recognize these 8 elements as having the SAME general structure as was recommended by Scheffler in her book: >"HELP THY NEIGHBOR"< mentioned in a previous post.