FROM "SELF-COACHING" TO LIFE COACHING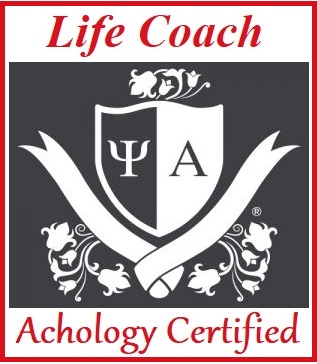 On this Website, we discuss the transformational power of Christian worldview, Discipleship, Psychology, Counseling, Philosophy, and perception of truth in the Biblical sense.
YOU WILL LEARN THE PRACTICAL BASICS OF LIFE COACHING. SAGE

CRAFT

CHRISTIAN LIFE COACHING IS A SPECIALIZED FORM OF CONVERSATION WITH A BIBLICAL AGENDA.
SageCraft-is concerned with the application of Ancient Biblical Wisdom to modern everyday living. This is done through a time-tested TEACHING process. This process can be described as "Mentoring", Discipleship, or Life Coaching. I believe that the Bible alone is the all-sufficient guide that provides everything you need for Spiritual Growth. It will help you to cope with the Anxiety, Grief, Loss, Anger, Divorce, Bitterness, Depression, Alcohol & Drug Abuse. It even provides comfort in terminal illness. This is because it points to the single cause of human suffering, which is SIN. It points to the author of Life; the Risen Savior, Jesus Christ.
As Christians, we must learn to "Coach Ourselves" FIRST. I call this "Self Coaching" and "Walking the SagePath". This process involves using traditional Spiritual Disciplines:
Prayer-Personal time spent with God
Bible Study and Memorization, Learning God's word.
Fellowship-Meeting regularly with fellow believers
Listening to Sermons, Biblical Teachings, and Sacred Music
Personal Ministry to others (Teaching, Kindness, Works of Mercy)
Then, as part of a personal Ministry, giving encouragement, Disciple-Making, and LIFE COACHING. When we act as a Life Coach to others, I call that "Practicing SageCraft". You are applying practical skills and lessons learned toward helping others.
BECOME A SKILLED HELPER:
You want to be a "helper" to others… More than THAT… You want to become a

SKILLED HELPER

of others.-Rich Dallas
"This site is where you can learn, genuine EFFECTIVE Life Coaching and Counseling Techniques used by REAL PROFESSIONALS"-Rich Dallas Certified Life Coach.
>Back to SageCraft LifeCoach Home Page<
"I have been a practicing Life Coach since 2016. I serve as a Life Coach to Veterans through a program (Called "Buddy-to-Buddy") formerly run by the UNIVERSITY OF MICHIGAN. Currently, it is run by the MICHIGAN VETERAN'S AFFAIRS AGENCY" -Rich Dallas
I addition to having been a Military Policeman and a Michigan Licensed Private Detective. I have completed 650+ clock hours of education and training in Criminal Justice, Psychology, Peer-Support, Narcotics and Dangerous Drugs Investigation, Law Enforcement, Life Coaching, and Biblical Counseling.
SageCraft provides you with a veritable toolbox for transformation. These are the techniques used by actual real-life professional Life Coaches and Counselors. You will learn hundreds of useful ideas (Start with the SageCraft Basic 100) to help you make dramatic, positive, and lasting changes in your own life. (Again, this is "Self Coaching").
Once you learn these tools and make changes in your OWN life, you'll be able to use them to help others. (I call helping others "Life Coaching"). These are the tools, and skills, of an effective Life Coach. (See Aso: "What is a Life Coach?")
>SAGECRAFT LIFE COACH NOVICE-BASIC 100<
According to DIANA BOCCO Last Modified Date: July 04, 2020: "Life coaching has become one of the most sought-after professions of the last decade. A mix of therapy and consulting, it also draws techniques from sociology, career counseling, and management training. This service is seen as an ongoing, non-judgmental partnership rather than as a professional and client relationship…."
SageCraft is Life Coaching with a Christian Perspective:
SageCraft – As with most, if not ALL forms of Life Coaching, and even therapy and counseling, begins with certain presuppositions. It is dedicated to a simple, ancient, time tested, AND PROVEN teaching and learning process. "SageCraft" is the application of Ancient Biblical Wisdom to the problems of modern everyday living. It points to the goal of human well-being; (Flourishing or: "Eudaimonia" in ancient Greek)
The word "Eudaimonia" means to flourish in ALL aspects of your existence. It means To Prosper. It means flourishing in your finances, your family and friends, your social relationships, your home life, your Spiritual growth, your employment, and career; even your recreation and hobbies. SageCraft uses the Bible as an instruction manual & guide. It is a guide to a happier, deeper, richer & more fulfilling life.
The process of applying the tools of SageCraft. in a one-on-one collaboration, can be described as "Mentoring", "Life-Coaching" or "Discipleship". I know that adopting a Biblical world view, ALONE, can change your entire perspective and approach to living. It begins with a change in your beliefs.

It is the key to navigating your way through life's obstacles, setbacks, and suffering. It is the key to freeing yourself from the "Prison of Your Own Mind":
The Bible, by itself, is the "ALL SUFFICIENT textbook that provides everything you need for Spiritual Growth and healing. It will help you to cope with Anxiety, Grief, Loss, Anger, Divorce, Bitterness, Depression, Alcohol and Drug Abuse, and even Poverty and Terminal Illness … because it points to the single cause of human suffering: SIN. It also points to the Author of Life; the Risen Savior Jesus Christ. God loves you…and so do I – [Rich Dallas – Author of SagePath – The Path of the Wise (on Facebook) and ["SageCraft – the Art and Skills of Effective Christian Life Coaching"]