SageCraft – The Art and Skills of Christian Life Coaching
Basic Life-Coaching Skills for Christian Discipleship Copyright 2017
The Sage

Craft

Core 100
SageCraft is the practice of Christian Life Coaching. It is a Christ-Centered, Solution-Focused approach to Biblical Counseling.
The Sage

Craft

Christian Life Coaching course is designed to give you the 100 practical basics of Life Coaching. You will go from being a "helper" to being a SKILLED HELPER.
With a Strong Biblical foundation and these Life-Coaching skills, you can help facilitate a new direction, and a profound lasting and positive change, in people you care about; neighbors, friends, family, and even brief acquaintances. These skills can help you more effectively DISCIPLE fellow Christians.
AN INTRODUCTION TO THE SAGE

CRAFT

"CORE 100"
You will learn 100 basic Techniques of Life Coaching, that form the foundation of the Sage

Craft

approach. You will go from being a "helper" to being a

SKILLED HELPER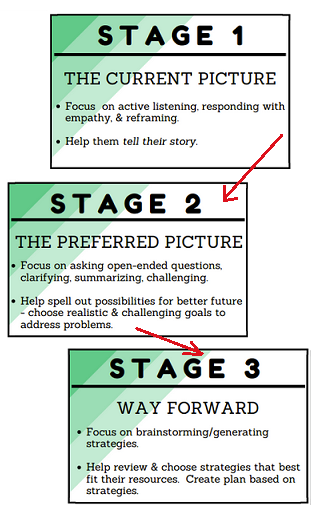 Learn 100 techniques and frameworks for genuine Life Coaching! The SageCraft Life Coaching approach differs from the typical Bible study and fellowship. The SageCraft Life Coach is a CHRISTIAN Life Coach; a Disciple maker, who walks alongside the disciple, assisting them with developing a Christ-Centered worldview, and a Biblical approach to the problems of everyday living. The goal of this program is to teach students how to INDIVIDUALLY encourage, powerfully inspire, guide, and admonish the Saints, in the service of our Lord and Savior, Jesus Christ.
This course will provide you, the student, with a unique, and detailed, set of key concepts, distinctions, strategies and techniques, that will assist you in becoming an EFFECTIVE Christian Life Coach. Here is a partial discussion of topics:
The ONE single thing every client of life coaching Client is searching for. (Lasting Positive Change)
The single most important skill you must possess before establishing a Christian Life Coaching relationship. (Witnessing and leading others to know Jesus)
The three basic requirements of the Christian Life Coach. (Not a

New

Believer, Solid Bible Knowledge and Willingness to spend time with the person you are discipling, meets the Biblical requirements of a Deacon).
The Traps and Dangers of Life-Coaching, and the safeguards you need to have in place.
The Structure of the Life Coaching process (The Skilled Helper Model. Illustration below)
The Seven Rudiments of Biblical/Nouthetic counseling. (John MacArthur and Jay Adams)
The >"

Sage

Craft

Pyramid

"< of Christian Life Coaching and the "Spiritual Growth Triangle".
The vital conditions for projecting a strong, influential "Life Coaching Presence". (Empathy, Congruence, and UPR) and what you need at the CORE of this, to be effective.
How to help a person resolve "ambivalence to change", by using the methods of Motivational Interviewing.
The two (and ONLY two) types of Life Coaching. (Directive and Non-Directive)
The twelve blocks to communication, that can bring the life coaching process to a screeching halt.
The ONE single most important tool of the Sage

Craft

Life-Coach. (Questions)
The 6 forms of mental illness you need to be able to recognize, and refer to professionals (D.A.P.S.E.S.) – (Mental Health First Aid)
The Eight Principles of Solution-Focused Life-Coaching: