A "CONVERSATIONAL CHANGE" MODEL THAT IS READILY ADAPTABLE TO THE LIFE COACHING PROCESS, AND EASILY LEARNED. ALL YOU NEED TO DO IS PRACTICE AND … "WORK THE MODEL"
"…MECSTAT forms the very CORE of the discipline of Solution Focused Brief Therapy. As SageCraft Christian Life Coach, you don't have to be a Licensed Professional Counselor with a Master's Degree or a Ph.D. to use Solution-Focused Questions in a Life Coaching context, or in the course of an ordinary conversation – Rich Dallas- Achology Certified Life Coach, SageCraft Life Coach Trainer.
Are you looking for an effective set of simple, powerful, easy-to-learn Life Coaching tools? Do you want to learn techniques that will rapidly send your Coaching Skills THROUGH THE ROOF? Take a look at the M.E.C.S.T.A.T. Model. MECSTAT is an acronym, to help you remember this set of tools. It was drawn from Solution Focused Brief Therapy (SFBT). SFBT was developed by Insoo Kim Berg and Steve DeShazer. In fact, MECSTAT forms the very CORE of the discipline of Solution Focused Brief Therapy.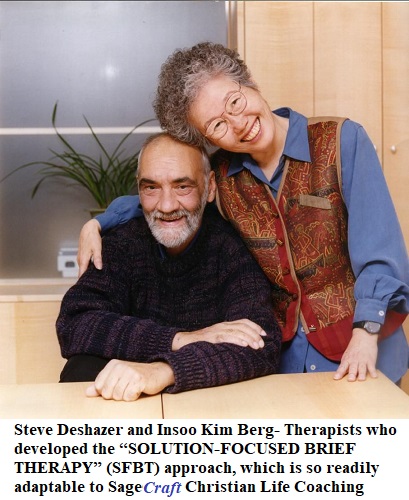 A Life Coach is definitely not a therapist or counselor. However, SageCraft Christian Life Coaching draws freely from the skills and techniques of Solution-Focused Brief Therapy (SFBT). "M.E.C.S.T.A.T." model is borrowed from SFBT. The model is a "Conversational Change Framework", similar to the >D.A.R.N.C.A.T. MODEL< (Another "Conversational Change" Model) They both provide guidance for productive, and potentially LIFE-ENHANCING discussions with your Life Coaching Clients. – Rich Dallas – Achology Certified Life Coach.
WHY SHOULD A LIFE COACH LEARN THIS MODEL? READ WHAT ONE PROMINENT MEDICAL PUBLICATION HAD TO SAY:
Main message: "Solution-focused therapy's concentration on collaborative identification and amplification of (Client) patient strengths is the foundation upon which solutions to an array of problems are built. Solution-focused therapy offers simplicity, practicality, and relative ease of application. From the perspective of a new learner, MECSTAT provides a framework that facilitates the development of skills.

Conclusion: Solution-focused therapy recognizes that, even in the bleakest of circumstances, an emphasis on individual strengths is empowering. In recognizing patients as experts in self-care, (even) family physicians support and accentuate patient-driven change, and in so doing, are freed from the hopelessness and burnout that can accompany misplaced feelings of responsibility."-Medline

(

This easy-to-use-model is learned in hours, by busy family Doctors, to help people with serious real-world difficulties. MECSTAT will enable you to be a powerfully effective Life Coach in a wide variety of situations, and with a vast array of Clients

)
The M.E.C.S.T.A.T. MODEL, from Solution-Focused Brief Therapy, is one of the most powerful, proven, and effective set of tools in your Life Coaching Toolbox … It can be viewed as a way to "TRAIN YOUR MINDSET" (and that of your Clients) for change, growth, and achievement, and this contains just a few of the "SageCraft basic 100″ techniques.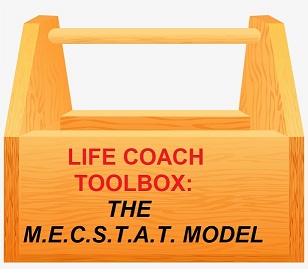 "If you were to learn only this ONE, proven, time-tested,

evidence-based

model, and understand its guiding tenets, it would take you from a beginner to a Life Coaching ACE, in a very short period" -Rich Dallas-Creator of Sage

Craft
FUNDAMENTAL PREMISE OF SOLUTION-FOCUSED BRIEF THERAPY: "Focusing on Problems makes you an expert on what's WRONG. If you want to become an expert on what's RIGHT, FOCUS ON SOLUTIONS"... Then expand on THAT.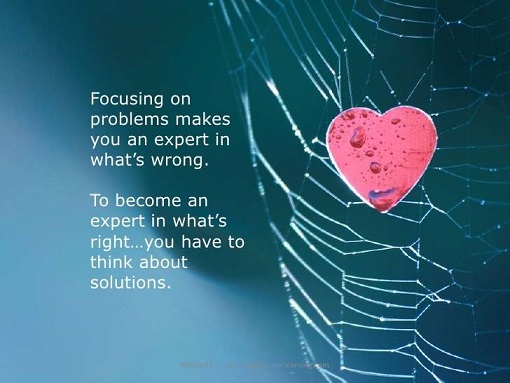 CHECK OUT THIS ARTICLE ON SBFT:
"Problem talk creates problems. Solution talk creates solutions." – Steve de Shazer (1940-2005)
"Whether we admit it or not, pre-assumptions we have about our clients are spilled over in our interactions with clients in a subtle and not so subtle manner." – Insoo Kim Berg (1935-2007)
The "M.E.C.S.T.A.T. MODEL" (conceived by Giorlando and Schilling) was articulated sometime later, as a 7-stage model. It is a TOOLBOX full of useful Solution-Focused Life Coaching tools. You ask a series of questions at each stage. To be most effective, they should be combined.
Be sure to visit our RESOURCE PAGE for additional "Progress-Focused Techniques
"MECSTAT can be viewed as a way to "TRAIN YOUR MINDSET" (and that of your Clients) toward solutions, positive change, growth, and achievement." Rich Dallas-Achology Certified Life Coach
These encourage the Client to engage in Critical and Creative Thought. It CHALLENGES AND ALLOWS MODIFICATION OF OLD OSSIFIED THINKING PATTERNS. It promotes change. You can do this within the context of their difficulties, struggles, setbacks, and obstacles.
The Solution Focused Professional: "…applies these principles directly during the sessions with the client by selectively paying attention to conversations about goals and solutions and by withholding attention (as much as possible) from conversations about problems and complaints.-Frederike Bannink 1001 Solution-Focused Questions pg 236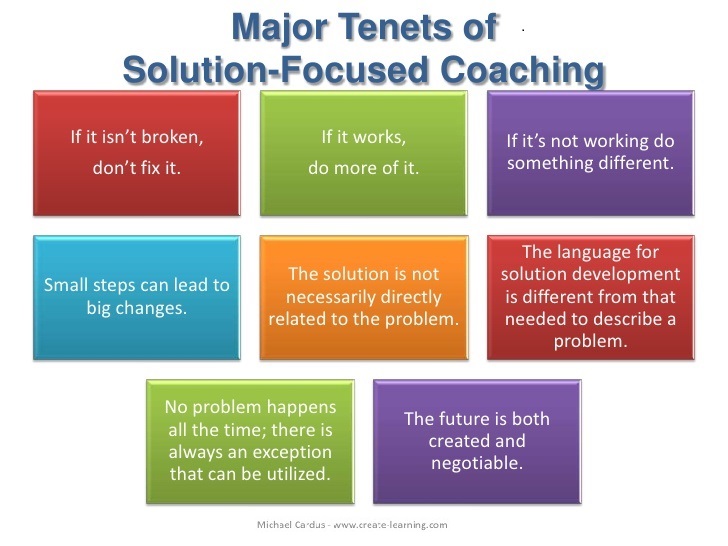 >SageCraft Life Coaching Main Page<
ONE GROUP OF PROFESSIONALS SAID THIS ABOUT MECSTAT:
…"M.E.C.S.T.A.T. – is the only documented model we found that clearly, succinctly, and sequentially walks counselors through the techniques of Solution Focused Therapy" –(NOVEMBRE 2001 – ARTICLE IN Canadian Family Physician  Gail Greenberg, MSW Keren Ganshorn, BPT, MD, CCFP Alanna Danilkewich, MD, CCFP, FCFP.)
That's a strong endorsement, don't you think? That makes it a tool that's worth learning. It is PROVEN to be a powerful and effective strategy. What is the M.E.C.S.T.A.T. Model? How can it be used by a practicing SageCraft Life Coach? We'll begin with an overview, so you can get a sense of how the individual elements fit together. They complement each other. We will then go into more detail and provide some examples and illustrations.
NOTE:
"I first began learning the M.E.C.S.T.A.T. Model, by writing it down and recording it into my smartphone. (It took 7 minutes) During odd moments in my day, I would listen to the recording. It took me, maybe 15 repetitions, over about a week, and I had it memorized. (I'm kinda slow) The first time I used the model, while Life Coaching a client, I was able to remember and use the entire model of questions, etc., during our spur-of-the-moment session. The Client was having a bit of a meltdown over some strife in his department. When we finished the session, about 40-minutes later, he turned and said: "I KNEW there was a reason I wanted to talk to you… You always give good advice!" The thing is, I didn't give him any advice! All I did was ask the questions, and "work the model" pretty much in the same order as I learned it. HE came up with the solutions to his troubles, on his own, with my prompting. This is a TRUE piece of SageCraft"–Rich Dallas-Achology Certified Life Coach
The following report describes Solution Focused Therapy methods that can readily be adapted for the Life Coaching Process. This is a Report on Solution Focused Therapy and the MECSTAT MODEL:
LET'S LOOK AT THE TOOLS ONE BY ONE:
M-IRACLE QUESTION- It is a "Solution Generating" question. This question jump-starts the Client's Creative thinking. It is an artful way to get them to challenge their own current, "BAKED IN" thinking patterns. The presumption is that the Client is perhaps a bit stuck within their belief system. By asking the Miracle Question, you begin to loosen the grip of the Client's current pattern of thought, emotions, belief, and action.
There is more in the following video, but essentially you would ask: "Suppose you're asleep tonight and a miracle happens. The miracle is that the problems that bring you here have been solved (to a sufficient degree). You are unaware of this, however, because you are asleep. How would you first notice tomorrow morning that a miracle has happened? Essentially you ask, "If that miracle occurred, and your problem just disappeared, what would be different?" and "What would have had to happen for you to notice that change?" … and what else?
E-XCEPTION QUESTION(S)- This is where you can find HOPE, No problem occurs all the time. There are certain times when things are going well. You might ask: "So, When are the times when the problem does not occur?", or "When is it not present?" and "Why does the problem not occur?" "What are you doing differently, that makes it NOT occur?" The presumption is that your client has moments when the problem is less pronounced and there could be something that THEY are doing differently. This produces that different result. This video is from another expert: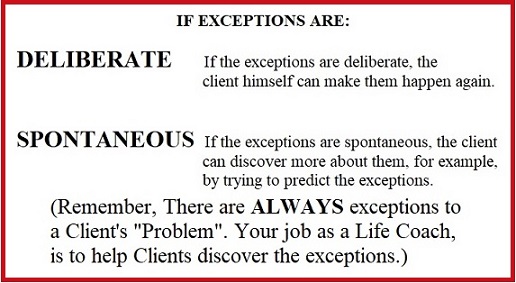 C-OPING QUESTIONS- In these questions, you are able to highlight the Client's ability to successfully deal with the presenting problem. Then, the task is to EXPAND upon that success.: "How do you cope, when the problem occurs?", "How have you coped THIS FAR?". "What are the thoughts and emotions that go through you?". "What do you (or CAN YOU) do to cope with the situation?", "In that moment, what strategies do you use to make the situation turn out more favorably? Further Coping Questions: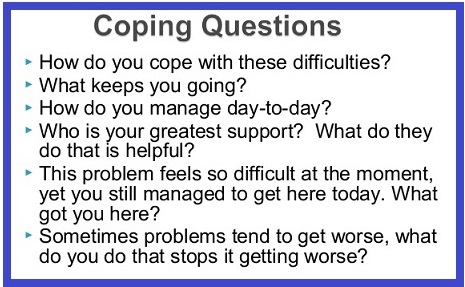 S-CALING QUESTIONS-(Download the tools below.) "How near are you to making the "Miracle" occur, on a scale from 1-10?", "How confident are you that you can make this change?", How important is this change to you right now?", "How would you measure your Subjective Units of Discomfort (SUDS) on that same scale?", "What would make the scale move just ONE increment for the better?"
With the following tools, you don't have to SHOW them your Clients. (although you could) You can simply use them for your own reference to help remind you until you master them. Get some practice with friends acquaintances, and family.
Download This: SUBJECTIVE UNITS OF DISTRESS SCALE (S.U.D.S.) Scale. This particular document is provided as an example. It deals with anxiety. It can be adapted to a wide variety of situations. With a little thought, you can readily adapt this for use in your Life Coaching.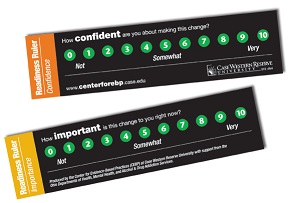 T-IME OUT- Time out provides an opportunity for both the Life Coach and the Client to "Assimilate and Accommodate" the new or different reflections, before reassessing their positions.
A-CCOLADES– Accolades support the Client's "Self-Efficacy" and gives them credit for coming as far as they have in their change/growth process. It gives them a moment of encouragement and hopes that they can, and in fact should continue on their path.
It provides them some confidence that "they can do it", and that the responsibility for doing so is entirely theirs. Here are a couple of questions you can use. They highlight Client effectiveness in dealing with a problem area: "How do you manage that?", or "How did you pull THAT off?"
T-ASKS- These are "homework assignments", given to the client to practice new behavior; a new attitude, or response to a repeated situation. It is a way to challenge old beliefs, behaviors, or thought patterns. They can experimentally "try on" new ones that inevitably accompany that change.
PRACTICE TIPS:
1. Remember to write out the M.E.C.S.T.A.T. MODEL and record it on your smartphone. Listen to it repeatedly, so you can remember it when needed. This is what helped ME to learn the model:
MIRACLE QUESTIONS
EXCEPTION QUESTIONS
COPING QUESTIONS
SCALING QUESTIONS
TIME OUT
ACCOLADES
TASK(S)
2. Lastly, to apply this model, you have to have a sense of what questions you need to be asking, and WHY you should ask that question, at that particular time. All that is required after that is a little practice and experience. PRACTICE WITH EVERYBODY. Include these tools in your every ordinary conversation, until they become a habit.
Other "Solution Focused" or "Progress Focused" Techniques: